BOOKSELLER AND PUBLISHER of historical cricket books, particularly the works of Arthur Haygarth.
Have a look at the titles available to purchase, including the Scores and Biographies of cricket historian Arthur Haygarth.
AN INDEX TO AYRES' CRICKET COMPANION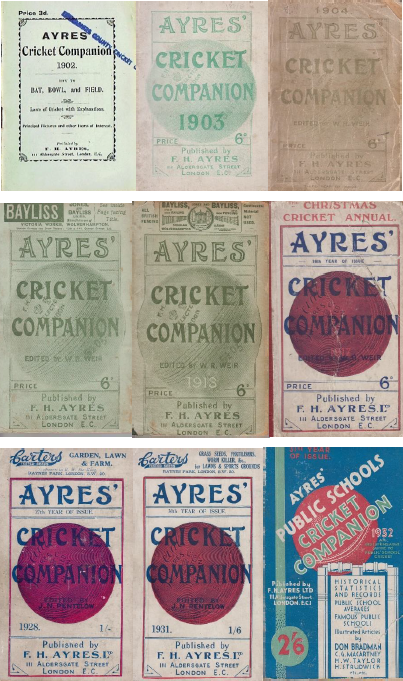 Price: £10
This important work (Padwick 1035 and 1343) was published by FH Ayres for 31 years (1902 till 1932) and as a source has often been neglected by many cricket historians.
The index is 80 pages long with many coloured illustrations, and although not a limited edition, only 50 copies have been printed. The price is £10 including postage and packing.
See also an article to be published in The Journal of Cricket Society - FH Ayres and his Cricket Companion - view article here.
SCORES AND BIOGRAPHIES - VOLUME 22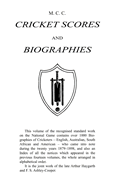 The latest volume, with the separate index, is at last available. The price is £125 post free and if the index, which not everybody wants, is required another £5 should be added to any order.
HAYGARTH AT HARROW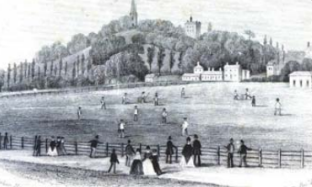 This is a detailed study of Haygarth's time at school. The 116 pages include details of all the house matches as well as the more important encounters with Eton, Harrow, MCC &c. and includes biographies of all the 186 players who appeared with him, with much about the history of the school.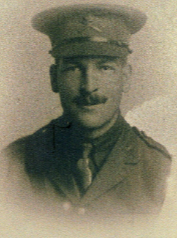 AVAILABLE NOW
ERNEST ATTWATER – A SUSSEX SPORTSMAN
Occasionally, an exceptional person comes on the scene who seems to excel in everything he or she touches. Said to be a 'fine figure of a man' Ernest Attwater, who at 5ft. 10in. in height would have been four or five inches taller than the average of his day, was not only good at cricket and football, but could turn his hand to most things. Whether it be athletics, swimming, singing, acting, bell-ringing, shooting, billiards, whist, or dancing, he was at the forefront. He was in addition a good organiser, always prepared to help others, and quite how he managed to fit in his work as a carpenter is difficult to see.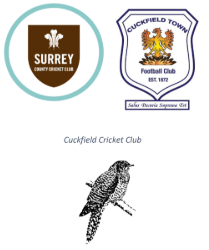 In his short career he took more than 500 wickets for Cuckfield Cricket Club and was engaged by Surrey County Cricket Club just before the Great War. He scored 38 goals for Cuckfield Football Club and was an ever present in their team that won the local league in 1908 and reached the final of the Montgomery Cup in 1912. In the army he was quickly promoted from the ranks and became an officer.
This little booklet of 48 pages – which includes biographies of his family – celebrates the life of this exceptional man who was tragically struck down near the end of the Great War. The cost is £5 and post free.
Highlight
In 2009 Sussex CCC formed a Charitable Trust to take full responsibility for all the club's many historic treasures. Their Terms of Reference are simply to protect them, add to them and enable people to enjoy them, whilst encouraging as many young people as possible to explore the wonderful world of cricket.
This is a very worthwhile project and I would encourage all my customers to become members – the cost of which is only £20. Please look at my links page for the link.